Vajra Ayurveda and Yoga Retreat
Center for Auto Immune Diseases and Neuro Disorders
The perfect Ayurveda and Yoga Retreat
Ayurveda, the science of life speaks every element and facet of human life. It offers guidance that has been tested and refined by experts over many centuries to all those who seek greater harmony, peace and longevity.
Perfect Body
Physical Well-being involves on one side maintaining a good health and on another side to treat the occurred disease
Perfect Mind
Emotional and psychological well-being to a person is equally important as physical health
Perfect Spirit
Spiritual health is important to for our total well being and an integral part of holistic health philosophy
Ayurveda is an ancient system of medicine which has originated 5000 years ago. Ayur means "life" and Veda means "science or knowledge", science of life is called Ayurveda.
"Swastasya swastya rakshanam aturasya vikara prasamanam" is the motto of Ayurveda, which aims to maintain a healthy life by following various regimens mentioned in Ayurveda like Ritucharya (Seasonal regimens), Dinacharya (Daily regimens) etc. and also by treating the diseased through Samana chikitsa (pacification treatments) and Sodhana chikitsa (Detoxification therapies).
Panchakarma treatments which are widely spread in the world in the name of Ayurveda is coming under Sodhana chikitsa which mainly helps to detox the body to maintain the health and also it helps to treat the diseased.
Vajra Ayurveda and Yoga Retreat provides a perfect ambiance to experience all kinds of Ayurveda treatments to its fullest with the assistance of experts in the field of Ayurveda.
It's quite simple. You will find the right treatment under: "Ayurveda packages". Have you selected a package?
Then it continues with the accommodation: *Select*
When do you want to travel? Select your desired dates and send enquiry. You will receive a booking confirmation mail.
Do you have any further questions? We are happy to be there for you! Contact us
WHY CHOOSE Vajra Ayurveda and Yoga Retreat
To become the leading name in Ayurveda within India and across the world by being the best proponents of Ayurvedic formulations and practices.
We seek to provide the best ayurvedic advice and treatment to one & all seeking medical solutions within Ayurveda while being true to this age-old tradition.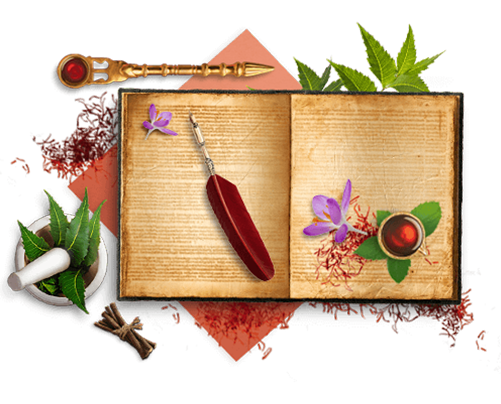 Ayurveda Make an Alternate Medicinal Choice

I stayed in a budget room for 5 days just to focus on yoga. Rooms are very clean and comfortable and they offer a good variety of food. Sivadas is an amazing yoga teacher, incorporating teachings on 'life', pranayama, mudras and yoga asanas. I learnt so much and experienced a positive change in a short time. Really lovely & caring manager, doctors, administration and all the staff working there. It's a beautiful quiet location set amongst nature. Thankyou all for a lovely stay, I would definitely come back🙏
prasanth koduri
2023-08-31
Excellent place to relax and rejuvenate! We just spent 5days with our family with treatment/lodging/food included and this is our experience. Dr. Aishwarya - she just became a family member! Energetic, Always smiling, Very Flexible with our requests. Mr. Shiva Das - went above and beyond to take care of us in arranging of breakfast, car as we were traveling at odd times. Cooking staff - Always making sure we liked the food, if we need anything they always tried to accommodate any requests like Tea/Coffee. Mr. Babu - He not only took us to places where we wanted to visit at the same time helped us plan our trips. And also guided us along the way. Therapy staff Vishnu/Vivek - Again always taking our inputs, and tailored it to our satisfaction. Place - Clean and well maintained, no mosquitoes. Nice pool. Calm and Peaceful. Food - was good lot of varieties, never realized you could make so many veggie varieties. Always fresh and tasty and mild. Onam meal in Banana leaf was highlight. Each and everyone were always smiling and welcoming, they all work like they are part of family. And always ready to serve. Lot of nearby places to visit. Hiking. Boating. Views. Waterfalls. Although I don't speak the local language, it wasn't a problem communicating with anyone as most of the staff understand English.
Teodor Slavchov
2023-08-27
Wonderful place, I will definitely come again!!!!!! And very nice food too.
It is difficult to put into words how profoundly grateful I am to the entire Vajra Ayur team. I have been here for a few weeks now and would have liked to have stayed longer. Next time! I feel better than I have in years! I have already given 5 stars to everything, but the Retreat grounds are beautiful, with comfortable, spacious rooms, with a large open yoga area, swimming pool, purpose-built treatment centres. The level of Ayurveda and Yoga knowledge from the Doctors and resident Yoga Teacher was exceptional, as was the skill from the massage and treatment therapists. The food was delicious, and I received exactly what my body needed. But more than that... much more than that... aside from the fact that the team are all very professional and good at what they do, they are all beautiful kind caring people who genuinely enjoy working here and helping people. I felt as if I was part of big happy family, and apart from the profound health benefits that I have experienced, I leave here with a warm glow in my heart, and a big smile on my face. Dr. Aiswarya, Dr. Theertha, Dr. Shilpa, Yogi Shiva Das, Vivek, both Visnu's, Sarika, Navya and the whole team, if I start writing about all of your wonderful qualities, I will be here all day! Namaste and a deep bow of gratitude to you all.
I can't rave enough about the ambiance, hospitality and quality of care that Vajra provided to me during my two week stay there. Everyone from the kitchen staff, customer relations/check in team to the doctors were extremely helpful and caring. The massage therapists are SO thorough - any aches I felt, they quickly addressed. I went specifically to address an illness and Dr. Aiswariya and Dr. Theertha consistently went above and beyond in explaining how their Ayurvedic medicines would help address my problems. I would highly recommend anyone coming to Kochi to visit this place.
Sangitha Sundaresan
2023-08-12
Das Vajra Ayurveda und Yoga Zentrum hat uns durch exzellente ärztliche Beratung, fein abgestimmte Behandlungen und aufmerksames Personal beeindruckt. Meine Schmerzen haben sich in einer kurzen Zeit verbessert. Dr. Aiswarya und ihr Team sind kompetent und engagiert und waren durchgehend für Fragen erreichbar. Das Essen ist sehr lecker und rein vegetarisch. Wir können das Zentrum wärmstens weiterempfehlen!
ho un problema al sistema immunitario, avevo molta paura di non aver individuato la struttura giusta…è perfetta. Perfetta per qualsiasi persona! La struttura è molto confortevole, nella quiete della foresta, cibo ottimo vegetariano, il personale è davvero affettuoso e ti aiuta per ogni cosa, i trattamenti sono davvero intensi e le dottoresse superano ogni livello professionali e materne, dolci e premurose. Sono stata quindici giorni, viaggio da sola, ma mi sono sentita a casa. Lo consiglio a tutti, per le cure ayurvediche, per lo yoga, per staccare dalla routine, per riconnettersi con il mondo e con la spiritualità. Aspettatemi che torno presto!
The Journey Creatives
2023-08-08
The best place is have stayed in Kerala, I would honestly come back just to stay here. It's a great place, the staff are so helpful and no issue is too big. There is a buffet lunch and dinner everyday which you can enjoy. Yoga and meditation in the morning. Also Ayerveda treatment which is perfect for preventing illness and even treating it too if you need. I have loved my stay, lounging around the pool and chatting to the lovely staff members. I will be coming back again for sure. I highly recommend it!!!
Good ayurveda treatments,friendly staffs, good therapists, stayed for 3 weeks
Ebrahem Hamzah
2023-07-23
The center is integrated and wonderful care The doctorsDR THEERTHA, DR ALAKANANDA AND DR AISWARYA P and staff of the center took excellent care of us, STAFFS NAVYA AND VISHNU all thanks to them The food is vegetarian with high quality and free from spicy spices المكان جميل ورائع تجربة ممتازه انصح الجميع بزيارة المكان. الجميع في المكان متعاونون.
Very well maintained retreat surrounded by trees, with welcoming, generous and helpful staff. Stayed in a delux double room for 2 nights, and it was modern, spacious and clean, with a comfortable bed. Knowledgeable Dr on site for ayurvedic …
This location is incredible. It's remote, traditional, authentic, hospitable and intriguing. We loved the room, the staff and the options available. The food feels like it's made with love. We swam in the pool and did yoga in the morning.
Beautiful location. Lovely staff. Very caring and eager to please. Fantastic pool. Supportive medical and massage therapy staff. Excellent yoga instruction. Property surrounded by native forest with abundant wildlife seen from the grounds