Vajra, located near the banks of River Periyar is a perfect destination where traditional Ayurvedic treatments and Panchakarma fuse in the lap of nature.
Vajra grew out of strong belief in traditional system of medicine and provide most rejuvenating treatments & mesmerizing atmosphere to experience the wealth of Ayurveda.
Ayurveda emphasise the importance of healthy mind and body to lead a healthy life. For this purpose, we prepare a personalised blend of healthy nutrition, herbal remedies, yoga and Ayurveda therapies that help the patients to recover fast and feel better.
Vajraprovides an excellent team of doctors who have experience in the field of Ayurveda since years in managing various illness and also therapists who are specialized in Kalari, Marma and traditional Ayurveda treatments, which brings more professional approach to the treatments. Vajra is unique in its holistic way of approach to the needy and help them to revive both inwardly and physically.
Spread the holistic approach of Ayurveda world wide
Serve people by bringing them out to nature for experiencing the wholesomeness of Ayurveda
Promote eco-friendly wellness centres in different parts of the world
Making the best use of the technologies in spreading traditional system of medicine.
Conserving the endangered species of medicinal herbs to preserve the richness of Ayurveda.
Vajra Ayurveda and Yoga Retreat is a dream plan of Mr Ramesh Ambatt, who is a popular personality in ecosystem preservation. He is an ardent lover of nature and tradition who brought the concept of Vajra, in the Western Ghats. It provides an eco-friendly atmosphere to experience the traditional treatments to its fullest. The perfect blend of Ayurveda with the picturesque atmosphere of Vajra helps one to keep body and mind in balance.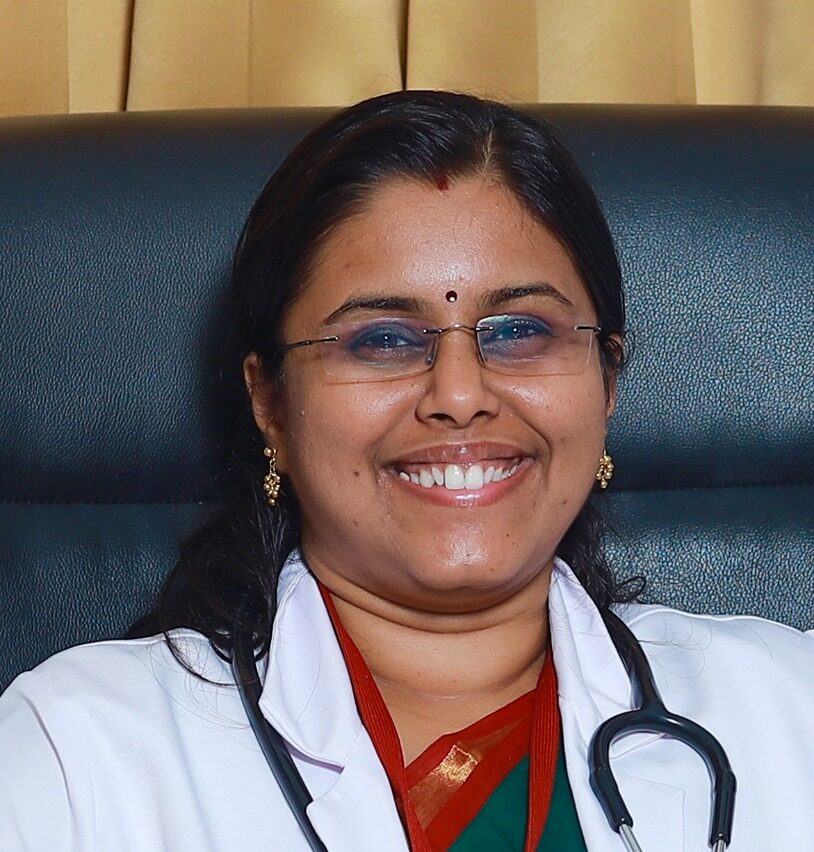 Dr. AISWARYA PADMANABHAN MD (AY)
CHIEF PHYSICIAN
Dr. Aiswarya Padmanabhan, MD (ay), holds a master's degree in Kayachikitsa and is a general medicine practitioner with over 10 years of experience and extensive experience in treating different types of skin disorders, women's health, and neuromuscular disorders. She is the chief physician at Vajra Ayurveda and Yoga Retreat, Kochi. She holds a postgraduate degree in Psychology and Counseling, has four years of experience in counselling, and is well versed in treating different psychosomatic disorders. She has completed a teacher's training course in yoga under SRC, Kerala University. She also worked as an assistant professor at various colleges. She also practices Ayurvedic cosmetology for better and safer results.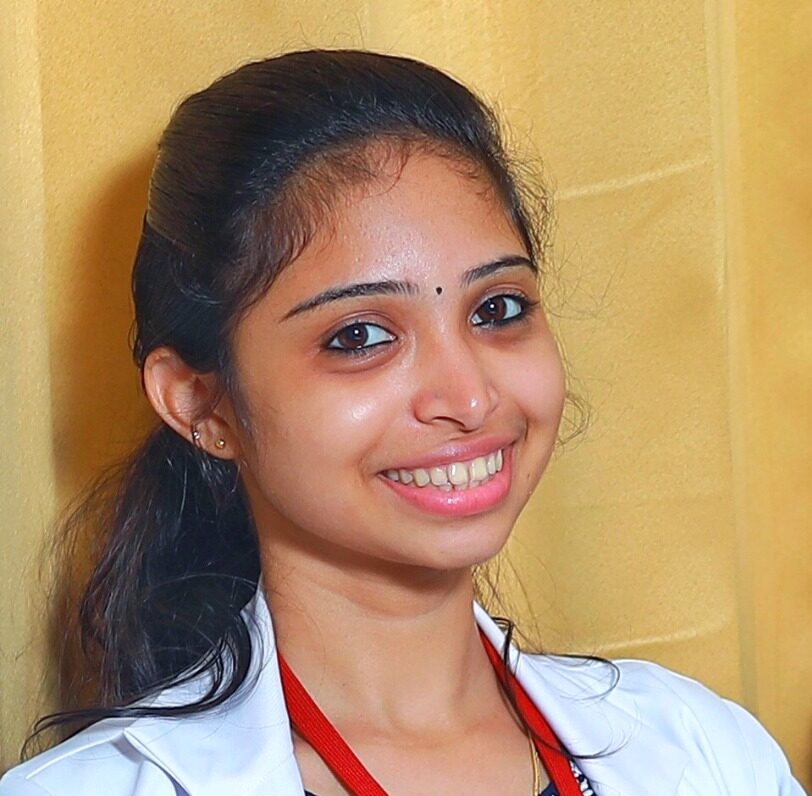 Dr. THEERTHA K PRADEEP
PHYSICIAN
Dr. Theertha K Pradeep holds a bachelor's degree in Ayurveda and has 1 year of experience. 
She holds a diploma in BLC Laughter Yoga International and an Ayurvedic diet and nutrition course.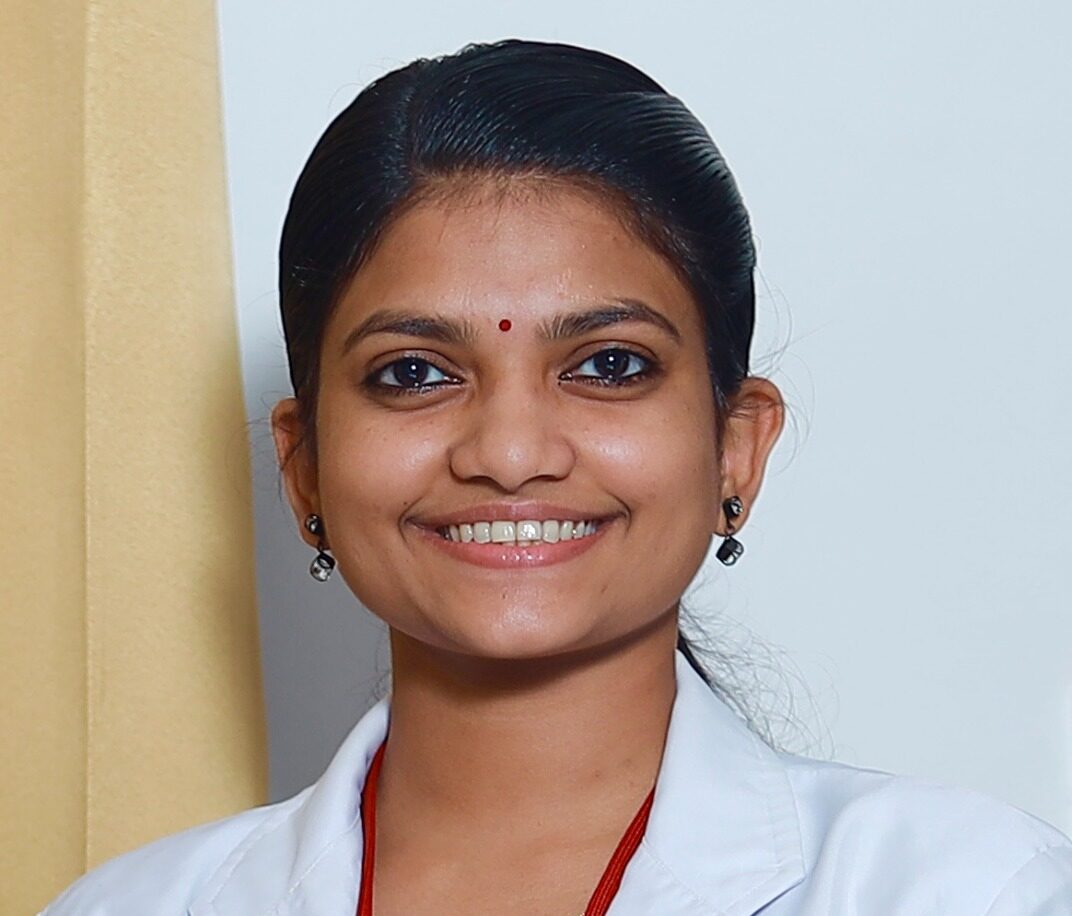 Dr ALAKANANDA PS
PHYSICIAN
Dr. Alakananda PS holds a bachelor's degree in Ayurveda, and with 4 years of experience, she has been trained as an arthritis and spine specialist. She also completed a diploma in yoga and is now working as a yoga consultant, specializing in therapeutic yoga and well versed in delivering yoga classes for groups of students pursuing yoga.